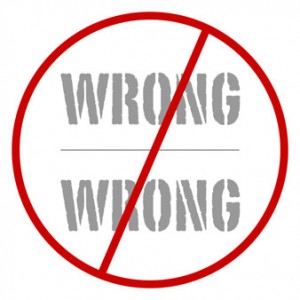 From time to time, we see a trend in trust accounting problems. Lately, it's been the cancellation of trust account checks that were not outstanding. In other words, checks that had been either previously paid or already canceled. Often, the cancellation results in the re-issuing of the check and subsequent overdraft when it's discovered that the previous check had been paid.
What is the chief cause of this error, and how do you prevent this occurrence and minimize your losses? Surprisingly, we find time and again that escrow personnel believe that calling the bank and asking if the check has been paid is good enough. Not so! When you call your bank to inquire about a check you've been asked to cancel, the bank can only tell you if the check has been cashed since the last bank statement was issued! For example, if you call the bank on March 15, they will only confirm if the check has been paid between March 1st and March 15. It is your responsibility to consult your own previous outstanding check list and bank statements. If the check paid on February 28th, you may be out of luck.
Therefore, the first place to look is your most recent outstanding check list. If the check is listed, then you should call the bank. If not, do not cancel the check and instead, begin research on why it is not outstanding by reviewing bank statements and canceled check listings beginning with the date the check was issued.
Confused? Just call us!